What is beta-carotene? Found naturally in some plants, fruits and vegetables, beta-carotene is converted into vitamin A by the body. But did you know what health benefits beta-carotene may provide and how much you should take a day?
Read on to discover everything you need to know about beta-carotene and its health benefits.
What is Beta-Carotene?
Beta-carotene is a type of carotenoid that can be found in plants and algae. There're over 600 different types of carotenoids.
When released into the body, beta-carotene is involved with the production of vitamin A, which is an essential vitamin that protects our cells from oxidative stress to support healthy vision and skin, as well as boost the immune defence.
What Food Contains Beta-Carotene?
Beta-carotene can be found in a wide range of red, orange, and yellow-coloured fruits and vegetables, such as:
Carrots
Dark leafy greens, such as spinach, cabbage and kale
Sweet potatoes
Butternut squash or pumpkin
Cantaloupe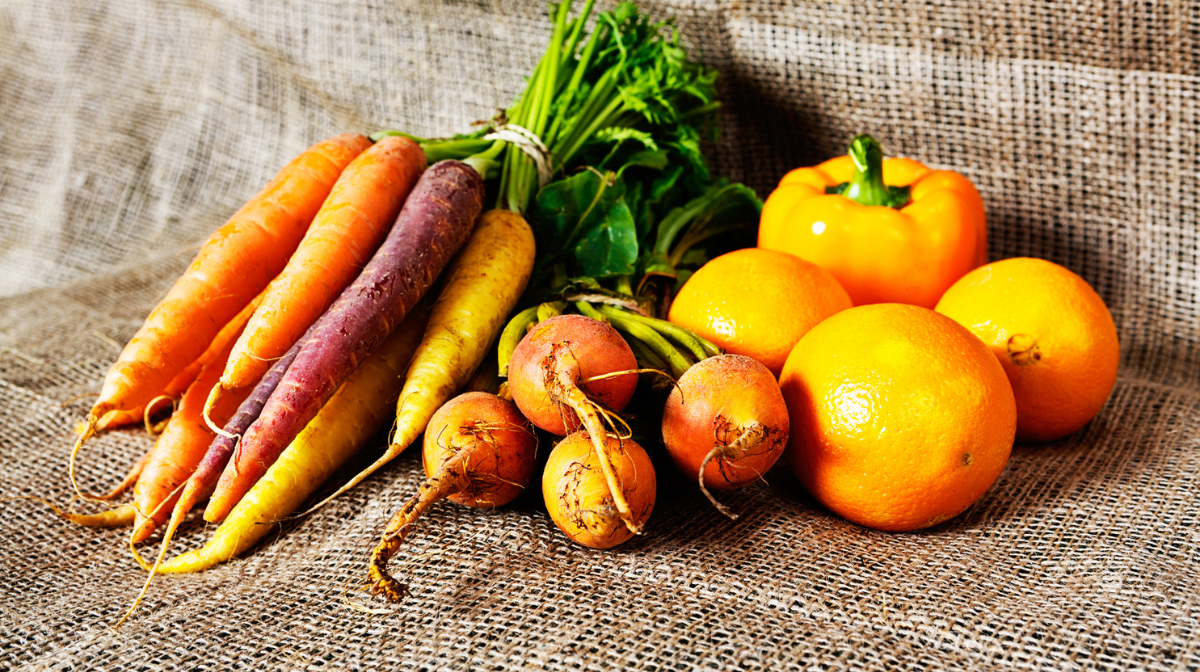 As one of the fat-soluble vitamins, it's better absorbed when consumed with a source of fat. So, pairing these foods with a source of healthy fat, such as olive oil, avocado, or nuts, aids in the absorption of vitamin A.
Beta-Carotene Benefits
Beta-carotene is thought to provide several health benefits, such as:
How Much Beta-Carotene Should I Take?
If you're looking to reap the health benefits of beta-carotene, it's important to know how much you need in order to thrive.
One study suggests that adults aged 19 to 50 need 700-1,300 mcg of supplemental beta-carotene. Adding ½ cup (120g) of raw carrots to your diet delivers 51% of your recommended daily intake. Any beta-carotene that's not needed, our body will store it for future use.
Beta-Carotene Supplements
If you follow a specific diet, have allergies or simply don't like any of the foods containing beta-carotene, try incorporating Puritan's Pride Beta-Carotene 25000 IU Softgels into your daily routine.
These rapid-release softgels boast a potent formula to ensure you're meeting your recommended daily intake of beta-carotene. As it is converted into vitamin A, which means it helps to aid in the maintenance of healthy eyes and sharp vision. As part of the fat-soluble vitamin family, beta-carotene works at its best when taken with fat or preferably with a meal. Puritan's Pride Beta-Carotene Softgels provide a hassle-free option, featuring the addition of soybean oil, so you can get the most from this beta-carotene supplement.