Wobenzym: Systemic Enzyme High Potency Formula
Provides temporary relief of everyday ACHES and PAINS with the POWER to help your body address MUSCLE SORENESS and RECOVERY following exertion.*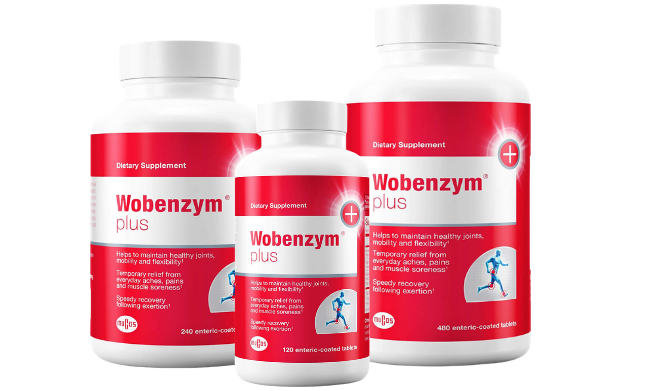 Supporting Your Body`s Natural Ways Of Working
Systemic enzymes work directly in the body after they are absorbed in the small intestine and are not intended to aid in digestion. Consequently, these enzymes can be utilized to assist the body's various regulatory and communication systems, supporting body`s natural ways of working. Made in Germany since the 1960s, Wobenzym® has been clinically researched for more than 50 years in 100+ clinical trials worldwide.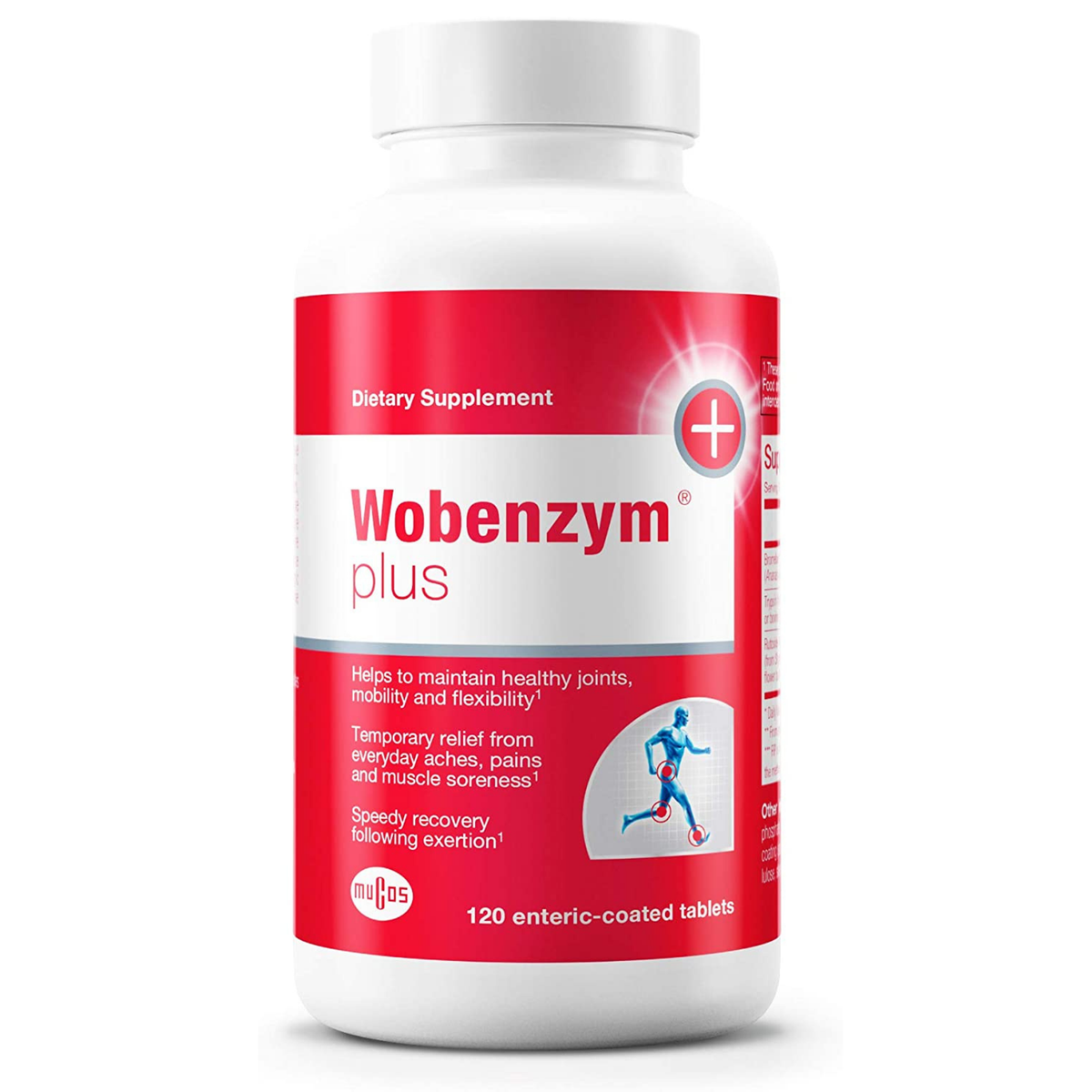 Systemic Enzyme Formula
• World leader in Systemic Enzyme Therapy.

• Helps to maintain healthy joints, mobility and flexibility*
• Provides temporary relief from everyday aches, pains, and muscle soreness*
• The #1 selling joint health pill in Germany.* (*Inside Health, 2016 sales data)
• Starts to work in as little as 7 days* (* According to two clinical studies on ankle joint comfort)
• Supported by over 100 product-specific clinical studies and reports
*These statements have not been evaluated by the Food and Drug Administration. These products are not intended to diagnose, treat, cure, or prevent any disease.

Wobenzym Questions
Wobenzym is a dietary supplement that's specifically designed to help maintain healthy joints, mobility and flexibility, and support your body's natural ways of working. Featuring clinically proven formulas, Wobenzym contributes to an active lifestyle.
Discover our range ofbone health supplements.
Adults are suggested to take 2 tablets twice a day at least 45 minutes before meals with water. Incorporating Wobenzym into your routine to see optimal results.
Featuring a widely studied, and clinically proven formula, Wobenzym contains the essential nutrients you need to promote healthy joints, healthy aging and support an active lifestyle.

New to the world ofbone health supplements? Discover everything you need to know on our blog.