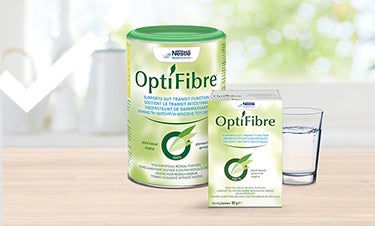 Optifibre
100% plant-based, natural and effective solution against chronic constipation.
What is OptiFibre?
OptiFibre is an effective and natural solution against chronic constipation. Made from 100% plant-based prebiotic fibre, OptiFibre acts in an effective, natural way to activate gut transit and rebalance intestinal flora. This neutral-flavoured powder easily integrates with everyday foods or beverages.
Optifibre is a Food for Special Medical Purposes to be used under medical supervision.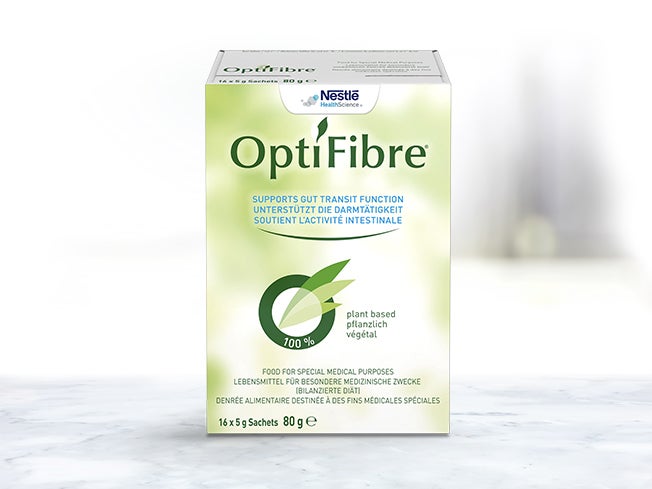 What Does OptiFibre Do?
OptiFibre is a solution with clinically proven results that provides double action: it's designed to help activate the gut transit and rebalance the intestinal flora in people with chronic constipation.
SHOP NOW