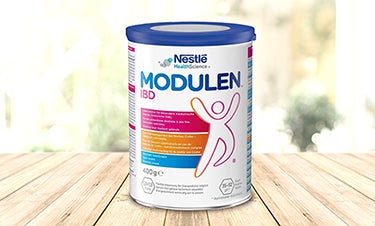 Modulen
Nutritionally complete powdered food designed for individuals with Crohn's Disease.
An introduction to Modulen
Modulen IBD is a unique whole-protein, powdered formulation for the dietary management of the active phase of Crohn's disease to be used as a sole source of nutrition and for nutritional support during the remission phase. It is 100% casein-based, supplemented with optimal levels of lipids and carbohydrates with a low osmolality level for good tolerance and great taste.

Modulen is a Food for Special Medical Purposes to be used under medical supervision.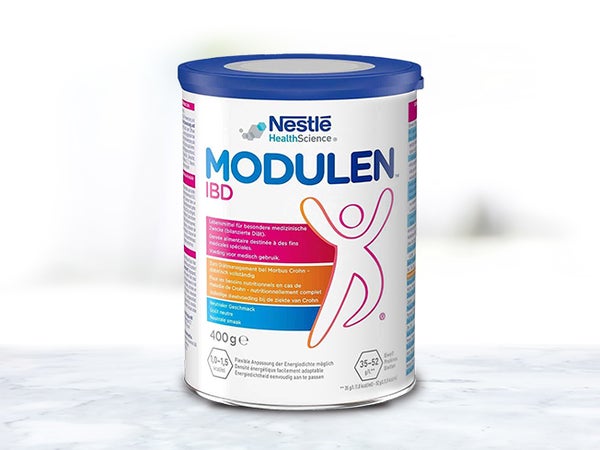 Modulen & the Crohn's Disease Exclusion Diet
Modulen IBD is also suitable for use as the Partial Enteral Nutrition in combination with the Crohn's Disease Exclusion Diet (CDED). The CDED is a whole food diet coupled with partial enteral nutrition (PEN) designed to reduce exposure to dietary components hypothesized to negatively affect the microbiome, intestinal barrier and innate immunity.

BUY NOW