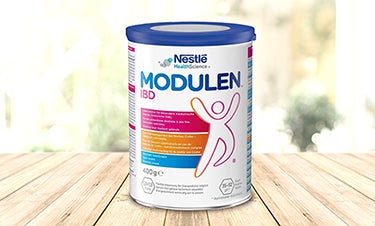 Modulen
Nutritionally complete powdered food designed for individuals with Crohn's Disease.
An introduction to Modulen
Modulen IBD is a unique whole-protein, powdered formulation for the dietary management of the active phase of Crohn's disease to be used as a sole source of nutrition and for nutritional support during the remission phase. It is 100% casein-based, supplemented with optimal levels of lipids and carbohydrates with a low osmolality level for good tolerance and great taste.

Modulen is a Food for Special Medical Purposes to be used under medical supervision.

Modulen IBD Benefits
Modulen IBD has been shown in multiple clinical studies to reduce the inflammation in the gut and promote gut mucosal healing. It is suitable as a neutral-flavoured oral sip feed or for administration as a tube feed.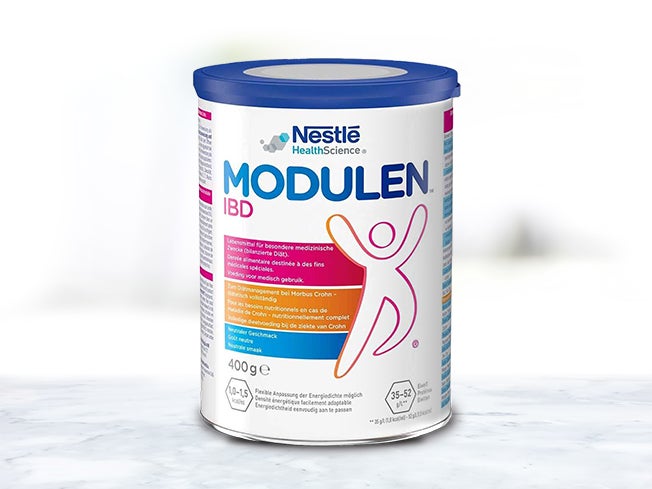 Modulen & the Crohn's Disease Exclusion Diet
Modulen IBD is also suitable for use as the Partial Enteral Nutrition in combination with the Crohn's Disease Exclusion Diet (CDED). The CDED is a whole food diet coupled with partial enteral nutrition (PEN) designed to reduce exposure to dietary components hypothesized to negatively affect the microbiome, intestinal barrier and innate immunity.

BUY NOW