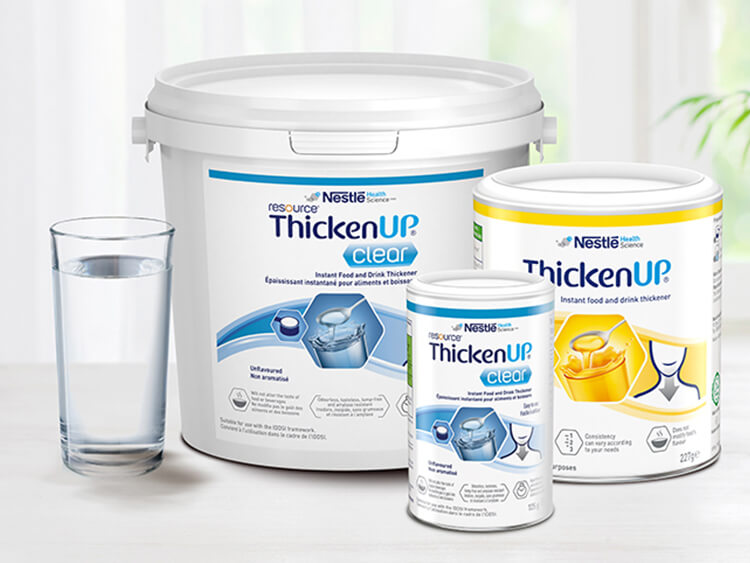 ThickenUp

An instant thickening agent to help manage swallowing issues (dysphagia).
An Introduction To ThickenUp
ThickenUp Clear is designed for individuals experiencing swallowing difficulties due to conditions such as stroke, Parkinson's disease and multiple other neurological disorders. ThickenUp Clear is an instant thickening agent that can help to manage dysphagia. Easy to use and suitable for adding to both food and drink, ThickenUp Clear is safer and more effective than other starch-based thickeners.