Protein powder is a huge trend that isn't going anywhere anytime soon.
Protein shakes are so easy to rustle up and they're a great way to prepare for a workout, as they provide your muscles with the energy they need to support your exercise session.
A protein shake can also be hugely beneficial after your workout, as protein powders contain amino acids that play an important role in repairing and rebuilding muscles after post-workout.
If it's your goal to work out a few times a week or more, drinking the same protein shake every single time can start to get a little repetitive, but it doesn't have to be. Here are five great protein shake recipes to give you a little inspiration:
Basic Protein Shake Recipe
To make a protein shake, all you'll need is:
150ml water, juice or milk (either dairy or plant-based)
1 scoop protein powder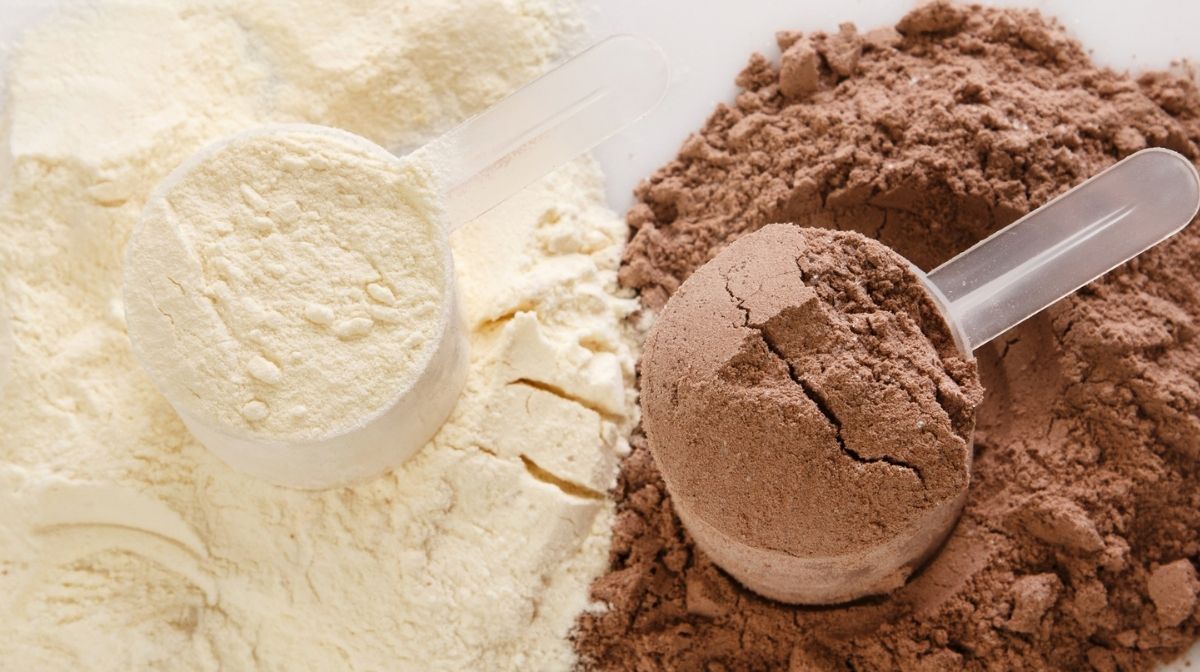 How to Make a Protein Shake:
Simply add all of the ingredients to a blender or shaker.
Blend or shake until you have a smooth texture.
Pour into a glass if you've used a blender, or simply begin to enjoy.
Once you've got the basics nailed, you can adapt your protein shake however you like, by adding different flavourings, fruit or extras like honey or agave syrup.
1. Classic Vanilla Protein Shake
Garden of Life Raw Organic Vanilla Protein Powder makes a seriously tasty protein shake – and it's 100% vegan and organic.
If you prefer more of a smoothie than a shake, add a chopped banana to the blender along with your protein powder and liquid for the consistency of a milkshake but with a little extra nutrition.