BrainXpert: A breakthrough innovation for memory loss and cognition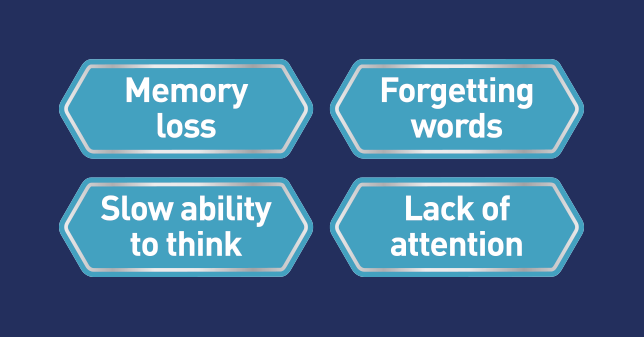 Is that you?
1 in 6 people suffer from memory loss, including forgetting words, a slower ability to think and a lack of attention that exceeds the level expected with normal aging. This condition is called Mild Cognitive Impairment (MCI), and can be a precursor to Alzheimer's Disease, which affects the brain's ability to function optimally due to a lack of energy in your brain.
LEARN MORE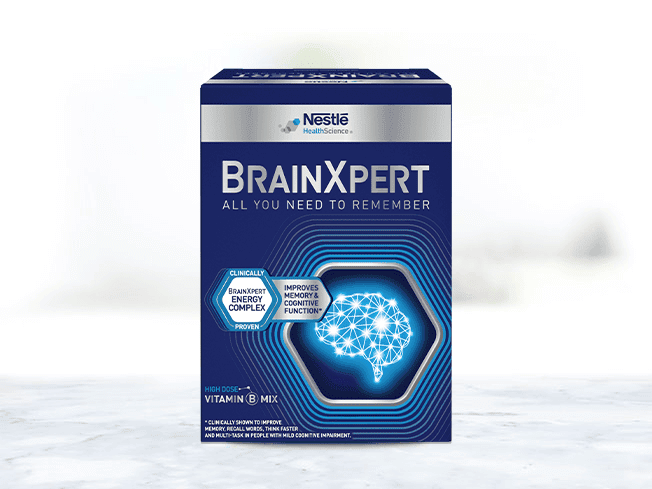 Remember the important things again with BRAINXPERT
BrainXpert Energy Complex is made of encapsulated MCT and protein to double the amount of ketones in your body and fuel your brain with energy.
The BrainXpert Energy Complex has been clinically proven to*:
Improve Memory
Recall Words
Think Faster
Multi-task
*Tested on MCI subjects taking the product twice per day for 6 months.
SHOP NOW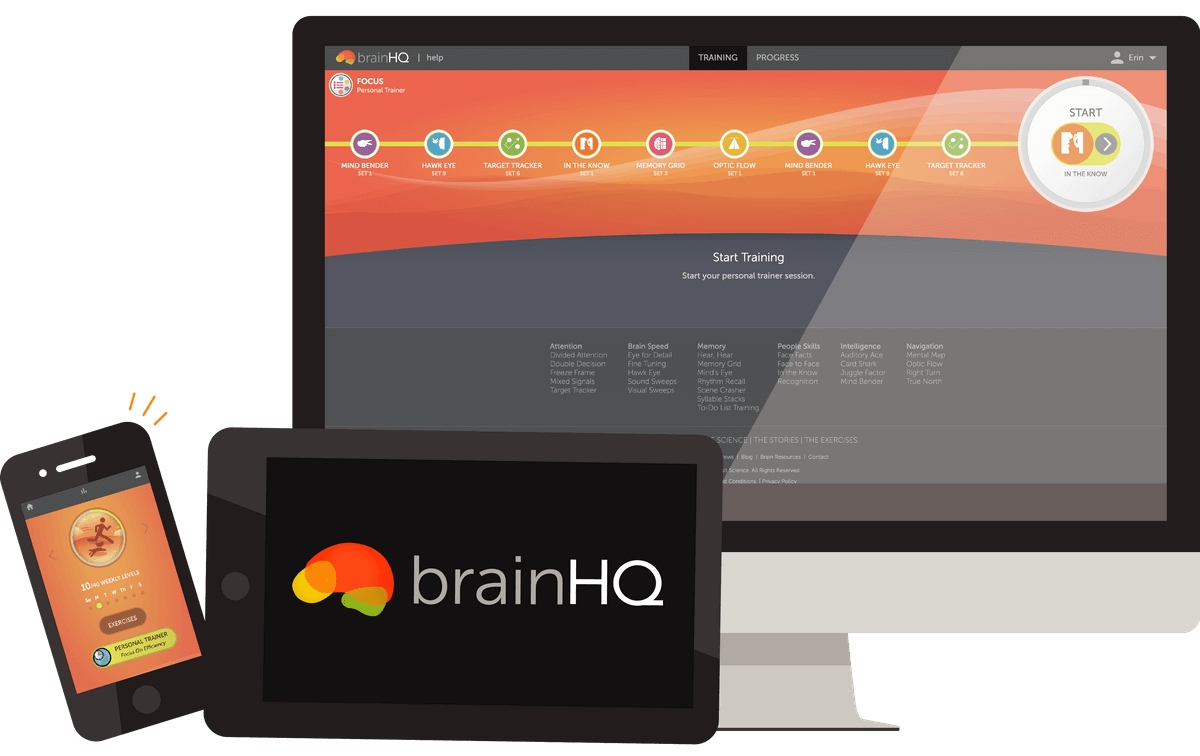 PLUS COMPLIMENTARY BRAINHQ BRAIN TRAINING
Expand the benefits of BrainXpert with BrainHQ--easy-to-use online brain training exercises. Train on your computer or mobile device for just minutes everyday to think faster, focus better, and remember more.
BrainHQ is complimentary for BrainXpert users--and their caregivers--and is integrated with BrainXpert to help you manage your brain health.
OUR WINNING DIFFERENCE
The BrainXpert Energy Complex has been proven to have a positive effect on memory and cognitive function in MCI.
BrainXpert is a Food for Special Medical Purposes to be used under medical supervision.
Download & share this product fact sheet with your doctor.
DOWNLOAD NOW
BrainXpert Questions
BrainXpert is an innovative nutritional solution that helps provide additional energy to the brain through its unique complex that has been clinically proven to help improve Mild Cognitive Impairment (MCI) symptoms. You can remember it as the drink that helps you think.
Memory loss, forgetting words, a slower ability to think and a lack of attention can all be signs of Mild Cognitive Impairment (MCI). If you are experiencing these symptoms, it's best to get a diagnosis from your doctor.
The short answer is that it helps energise your brain. Want more food for thought? You've come to the right place. BrainXpert contains medium-chain triglycerides (MCTs), which are transformed into ketones by the liver, becoming an alternative source of energy for the brain. For more information, watch this video.
No, it's a food for special medical purposes. This is a specific category of products that are intended to support people with certain diseases, disorders or medical conditions through their diet. You can read more about our ingredients in the nutritional section, here.
People who have been diagnosed with MCI who suffer from symptoms such as memory loss, forgetting words, a slower ability to think or a lack of attention.
It has a creamy milky flavour that adapts well to the drink or food of your choice.
It's made in a Nestlé factory in Germany under strict quality procedures and nutritional guidance from Nestlé Health Science.
Encapsulated MCT (medium-chain triglycerides, glucose syrup, milk protein, potassium phosphate, calcium phosphate), milk protein, vitamin mix (B6, B9, B12).
And a significant amount of TLC as well ("tender loving care").
Everybody is different, so the speed by which your body adapts to the treatment may differ. To minimise initial gastrointestinal disturbances, it is recommended to gradually increase the dosage. Your body should adapt to it over the first two weeks. After this, if you have any severe disturbances it is advised to stop the therapy until issues are resolved and then to restart Brainxpert with the previous dosage. If any issues are persistent, please see your doctor.
BrainXpert could be administered if diabetes is well controlled and you do not miss your regular insulin doses, but we recommend you seek advice from your doctor.
BrainXpert should be used under medical supervision. Please discuss this matter with your doctor.
A good diet is important for overall health, including brain health. While we do not have research to compare BrainXpert with all other supplements, we can claim that BrainXpert is clinically proven to help improve Mild Cognitive Impairment (MCI) symptoms related to memory & cognition. It's best to seek nutritional advice from your doctor.
Not only is it gluten free, it's also low in sugar, lactose and suitable for vegetarians! However, please talk to your doctor if you have celiac disease.
Yes, it is! It's also gluten free and low in sugar and lactose.
Less than 1g of sugar per dose.
We encourage you to try BrainXpert with milk, cold coffee, smoothies, yoghurt, cottage cheese or directly on your favourite cold food. However, BrainXpert should not be taken with carbonated drinks, hot liquids or cooked & baked meals (to ensure maximum efficacy).
Yes, you can mix it with your favourite carbs, it will still have the effect.
It is important to take BrainXpert twice daily with your meal – breakfast and lunch. That's worth remembering!
In the first week you take 1 tablespoon (¼ sachet) twice a day. The second week you take 2 tablespoons (½ sachet) twice a day. After that, it's two sachets a day. See the product video on this page here which outlines the dosage, and download a free calendar to make sure you remember your correct dosage here.
Each serving of BrainXpert acts like a shot of energy to the brain that lasts for a few hours. Taking BrainXpert twice a day with your meal - breakfast and lunch - helps your brain get the energy it needs to start recovering, as demonstrated by the clinical study.
You can see the benefits on your memory and thinking ability if you take BrainXpert twice a day for at least 6 months, as the clinical study highlights.
This is a very frequently asked question. It's probably best you get a diagnosis for Mild Cognitive Impairment (MCI) from your doctor.